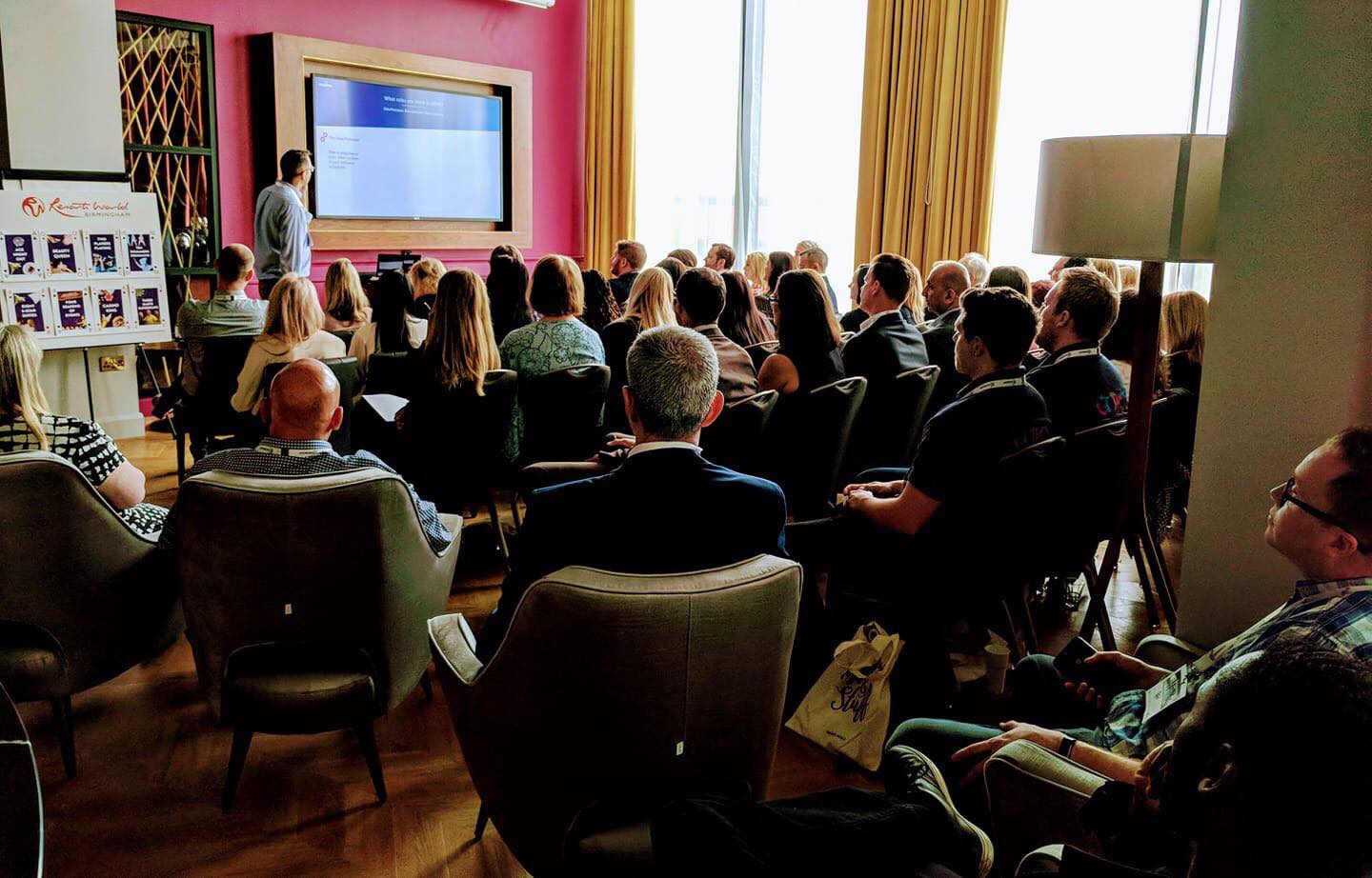 Today I am grateful for the value of collegiate community! I had a great time yesterday up in Birmingham at Resorts World Birmingham for the The Delegate Wranglers – Job List Social Event Number Three.
This is a meta-event – it is an event for all of the people who make events happen….and they are an eclectic and friendly bunch not afraid to speak their minds – as a conference moderator this makes me very happy!
Paul Harris from etouches gave a great talk on GDPR and the new legal boundaries surrounding "personal data" for people running conferences. He started using "inside leg measurements" as the kind of data we are collecting. His idea was enthusiastically taken up by my colleagues so this is obviously an industry trend we need to be aware of
Lots of networking and lots of laughter is always a good mix, but there is also something really special when a group of people, who could regard each other as competitors, actually go out of their way to help each other.
Huge thanks to Neil Thompson for the photo below – and for wrangling all The Delegate Wranglers into one place (not unlike cat herding) and to the very funny Daniel Skermer of Genting International Casino, Birmingham for hosting us all so graciously. I am looking forward to more lively meta events about events in the future.
---
---