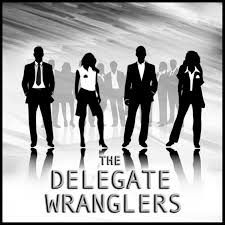 Piers was recently interviewed by Neil Thompson of The Delegate Wranglers – a superb site highly recommended for all conference professionals. You can find the interview below.
---
Here's our latest 'Getting To Know' – this time we caught up with Piers Gibbon – who has combined a career presenting TV shows like The Witch Doctor Will See You Now (available on Netflix) with regular work hosting conferences, moderating high end Q&A's for clients worldwide, and recording voiceovers in his studio in Hackney Wick.
—
Q: In a nutshell, tell us the about your services and the some of the industries you've freelanced for?
A: I am a conference host and moderator for events around the world – sectors like computers/web/tech, motoring (from Michelin to Rolls Royce via BMW), plus medical/veterinary/pharmaceutical (I have a degree in Human Sciences), financial services, energy and lots of luxury and bluechip clients. I have a voiceover recording studio where I record the narration for conference videos and Voice of God announcements. I also coach a regular stream of leaders to give superb LIVE presentations. I am known as a Ted Talk Whisperer 😉
—
Q: How did you get started in the events industry?
A: Well I have hosted TV and Radio shows for ages…but years ago I was coaching a group of sales execs on their presentations. To get the energy up I would do mock introductions that set audience expectations super high. They asked if I'd introduce them like that at the actual conference. I also moderated my first Q and A – the senior team turned things around by answering difficult questions from the delegates. The company made huge steps forward in a few hours – the CEO told us it was the first time he felt excited to sign the cheque. And I was hooked!
—
Q: Most memorable moment working as a freelancer?
A: Interviewing Martin Clunes live onstage at the NEC last year was hilarious. And nothing beats the adrenaline of hosting Facebook Live events – it's that tasty blend of well-rehearsed and anything-can-happen. The best memories are often about working as part of a conference team, pulling out all the stops all night long. I love the contrast between last minute hyperactive chaos and that moment when the show starts. Suddenly it is LIVE and it has to be ALL about the delegates.
—
Q: Best location you've worked at?
A: They are starting to blur and I never really see anything outside the conference hall – any spare time I'm pacing up and down in my room practicing my speeches, or coaching others. Sintra in Portugal was lovely – there was a beach, and a bar…or was that Barcelona?
—
Q: If you could go back in time, what advice would you give yourself when you first started out in the events world?
A: I wish I had been a bit more forceful in the early days when asked the question "I have 53 slides – is that enough?" I would also try and offer more advice at the conference planning stages – shorter speeches, more Q&A's…and hire an experienced moderator 😉
---